2021 Lifetime Achievement Award Recipients Announced
We at The Billfish Foundation are pleased to announced the winners of this year's Lifetime Achievement Awards.
THE JOHN RYBOVICH LIFETIME 

ACHIEVEMENT AWARD 
The award is named in honor of a former board member and pioneer in billfish conservation, who founded the Sailfish Conservation Club, the Masters Angling Tournament, the Tournament of Champions and the Gold Cup to raise funds for conservation. With his brothers, Emil and Tommy, the family business developed the first offshore sportfishing boat equipped with a tower, outriggers, fighting chair, transom door and big engines. 
This year's recipient: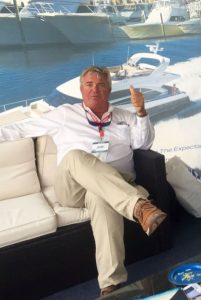 JOHN BROWNLEE is a former TBF board member having served as Chairman and in numerous other positions, is an internationally respected marine journalist, editor, producer, and host of fishing TV shows; a sportfishing conservationist; an experienced and knowledgeable fishery management advocate having served on the South Atlantic Fishery Management Council (SAFMC) for six years, during which he served as SAFMC's recreational fishing representative to the ICCAT advisory committee; served as Treasurer of Florida's Save our Sealife (net ban) amendment campaign; served as Florida's chairman of the Coastal Conservation Association and served on its national board; a representative of the IGFA, understands the link between the sportfishing community, good conservation and good economics; served as editor-in-chief of Salt Water Sportsman, Sport Fishing, Marlin, and Center Console Angler magazines; editor­ at-large of Anglers' Journal Magazine, Coastal Angler Magazine, and contributor at Power & MotorYachts. Brownlee is an internationally recognized light tackle expert; served as General Manager of Maverick Sportfishing in Costa Rica and Director of Marketing at Yellowfin Yachts. 
THE WINTHROP P. ROCKEFELLER

LIFETIME ACHIEVEMENT AWARD 
The award is named in honor of TBF's Founder, a well- known angler, philanthropist, and owner, at the time, of Allied Marine in Miami. Rockefeller sought scientific advice to identify the most pressing billfish research needs. He was told stock assessments presented the greatest need, which dictated TBF's first research commitment, followed by many other areas of research, though stock assessment science remains a priority. He also was committed to introducing children to fishing. 
This year's recipient: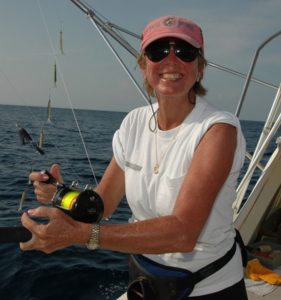 JOAN VERNON is a former TBF board member having served as Chairman and in numerous other positions, a highly skilled angler, a former light tackle charter captain, a world record holder, a three-time Women's Master Angler in the old Metropolitan South Florida Fishing Tournament, the only female to win the MET's highly competitive fly division, a member of the IGFA Hall of Fame, and an advocate for responsible sportfishing. She led the introduction of the use of non-offset circle hooks, in Central America worked with TBF using socio-economics to establish the value of sportfishing eco-tourism to the region, which prompted the adoption of the use of circle hooks in Costa Rica. As a science enthusiast, she launched the Adopt-A-Billfish Satellite tagging project. She is a member of the International Women's Fishing Association, a director of the Miami Billfish Tournament, President of the Presidential Challenge Series and its Charitable Foundation, which contributes to TBF and other entities, and remains a tenacious advocate for responsible conservation and management of billfish in Costa Rica. 
THE PAXSON H. OFFIELD 

LIFETIME SCIENCE 

ACHIEVEMENT AWARD 
The award is named in honor of former member of The Billfish Foundation's board, Paxson H. "Packy" Offield, who believed passionately in the value of science and funded it to support responsible conservation of billfish and countless other species. 
This year's recipients: Bruce Collette, PhD and Harry Fierstine, PhD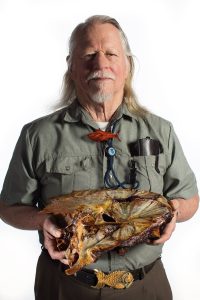 BRUCE COLLETTE, PHD, world renowned ichthyologist and conservationist, began his career in 1960 at the Smithsonian National Museum of Natural History and rose to the position of Senior Research Scientist at the Museum's National Systematics Laboratory, funded by the National Marine Fisheries Service, where he researched anatomy, systematics, evolution and biogeography of tunas, billfishes and other fishes. He published over 400 papers and four books, The Fishes of Bermuda, Bigelow and Schroeder s Fishes of the Gulf of Maine, The Diversity of Fishes, the most widely used college-level ichthyology textbook, and Tunas and Bil/fishes of the World. He serves as Chair of the IUCN Species Survival Tuna and Billfish Specialist Group and is a past President of the American Society of Ichthyologists and Herpetologists. To help pass on the privilege of researching at the National Museum, Collette made two generous financial donations, the first was the Bruce Collette Fishes Endowment. The second, created in 2017, the Sara E. and Bruce B. Collette Postdoctoral Fellowship in Systematic Ichthyology, which awards a two-year grant for a full-time, resident to conduct independent research using the National Museum of Natural History Collections. Collette gave one of two keynote presentations at the 4th International Billfish Symposium, which TBF helped support.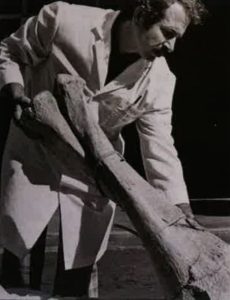 HARRY FIERSTINE, PHD, world renowned vertebrate paleontologist, was a researcher with the Los Angeles County Museum of Natural History, a research affiliate to the Pacific Gamefish Research Foundation, and Associate Dean for Science and Mathematics at the California Polytechnic State University during which he focused on billfish fossils. His many research publications advanced what is known about billfish from fossils dating millions of years old, which were collected from sites around the world. His research determined the first billfish were in the Tethys Sea between two ancient continents 252 and 66 million years ago. In 1976, he identified the first fossil marlin known from Panama. Other billfish fossils in his research were found in the Yorktown Formation off Maryland, Virginia, North Carolina, and South Carolina, dating back 23 to 5 million years; fossils from extinct billfish species found in Turkmenistan, Egypt, Europe, Iran and Russia ranged in age from 65 million to 11 million years old; a black marlin fossil from Tambac Island in the Philippines was between 2.6 million to 11,700 years old and was the first billfish fossil from Asia; and fossils from the Paisslberg Formation in Austria dating 56 to 33 million years old. He was one of the two keynote speakers at the 4th International Billfish Symposium, which TBF helped support. 
Award presentations will be made during TBF's annual fundraiser gala, Friday, October 29, 2021 at the Harbor Beach Marriott Resort on Fort Lauderdale Beach, Florida. Sponsorship opportunities are still available. 
https://billfish.org/wp-content/uploads/2019/01/TBF_Logo_Reflex_spot_copy_1024x1024-e1551967805407.jpg
212
200
Faith Benner
https://billfish.org/wp-content/uploads/2017/07/logo_small_color.png
Faith Benner
2021-09-17 13:36:49
2021-10-04 14:23:35
2021 Lifetime Achievement Award Recipients Announced