TBF Welcomes New Board Members
TBF proudly welcomes new members to its Board of Directors: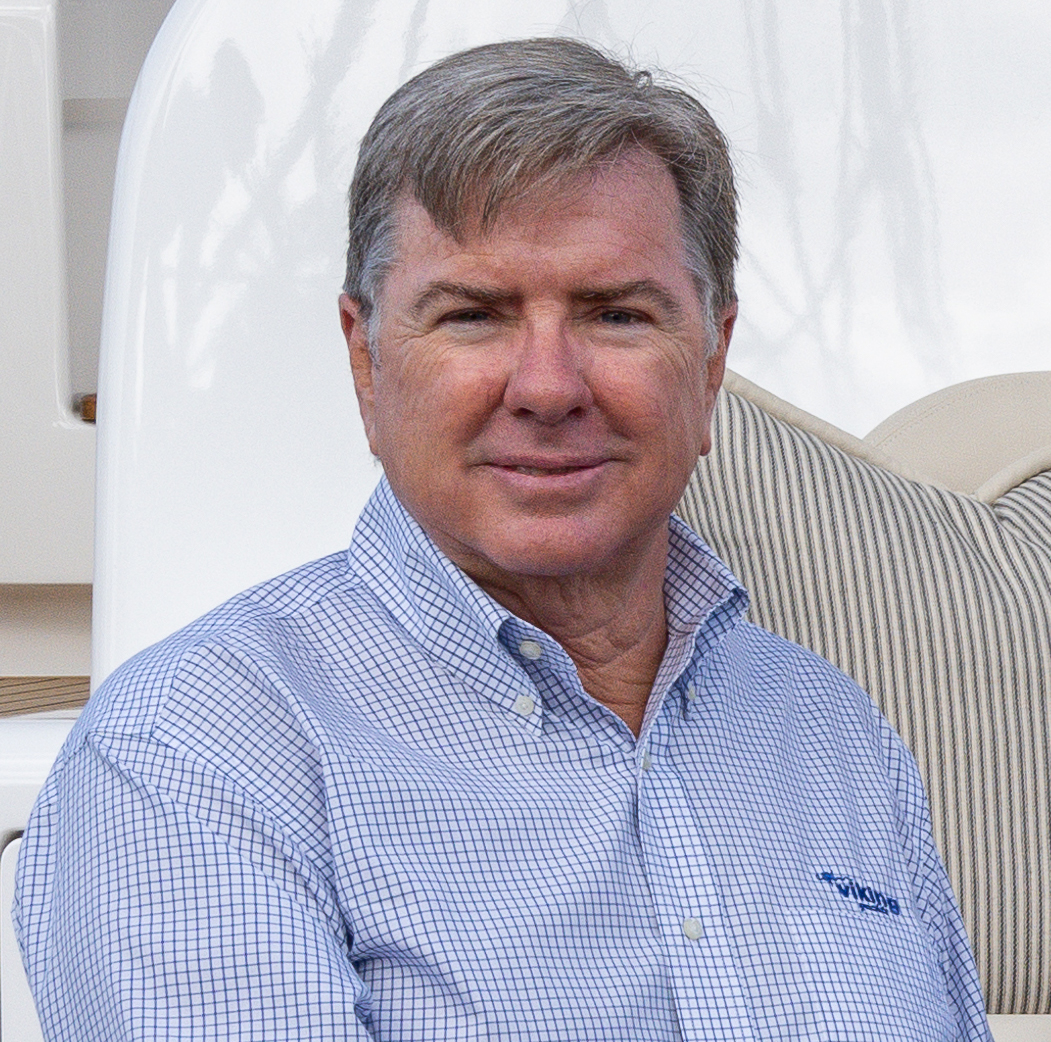 Pat Healey, of Ocean City, NJ is President and CEO of Viking Yachts, a family-owned and operated bat manufacturer occupying 1 million square feet in New Greta and Mullica, N.J.  Pat's father Bill and uncle Bob found Viking in 1964 with a commitment to "build a better boat every day," a philosophy that still guides the company today.  Pat began his career at Viking at the age of 10 and has worked in every phase of boatbuilding.  He became President and CEO in 2014 as Viking celebrated its 5th anniversary, guiding the growth of its industry-leading sportfishing fleet.  He is a board member of the advisory committee of the Recreational Fishing Alliance and the International Master's Angling Tournament and has captured the Master Angler award twice.  Pat takes great pride in his activities throughout New Jersey that stress family, youth development and community.   
Smyth McKissick III of Greenville, SC, a Clemson graduate and CEO of the Alice Company, is today a diversified holdings company that was founded in 1923 as a textile manufacturing company. During the manufacturing years, Smyth served as Chairman of South Carolina Manufacturers Alliance, chairman of the National Council of Textile Organizations, and co-chair of the American Manufacturing Trade Action Coalition. In 2018 the company transitioned to a diversified holdings company. He also served as Chairman of Clemson University's Board of Trustees from 2015 through April 2021.
Austin Musselman, of La Grange, Kentucky is the Managing Member of White Oak Investments. He also owns and manages Ashbourne Farm, a 2250 acre, third-generation, working farm rooted in bluegrass traditions. Austin has served in leadership roles in the Louisville community through numerous philanthropic, civic, and preservation-based organizations and activities.  His fishing experience began on the family farm, fishing in ponds, with cousins and grandparents.  A passion for offshore fishing also evolved from family tradition, for his grandparents owned a boat in Delray Beach, where his mom developed a passion for offshore fishing while attending school in Palm Beach.
Captain Robert "Fly" Navarro, of Wellington, Florida, Founder of Fly Zone Fishing, a centralized website where passionate sportfishing enthusiasts interact with one another, building upon their fishing knowledge to become better anglers, whether a seasoned captain or a novice. Fly is an enthusiastic sportfishing marketer, author, and tournament director.  In the area of fishery management, he serves as a Technical Advisor to the U.S. Advisory Committee to the treaty organization charged with managing billfish and tunas in international Atlantic waters. He also serves on the federal advisory committee for U.S. fishing in federal waters for highly migratory fish.
Serena Wilson, of West Palm Beach, Florida, is an avid angler, who is a Lifetime Member of the West Palm Beach FishingClub (WPBFC) and serves on its Board of Directors. She has fished the Club's Silver Sailfish Derby for decades and won the Club's prestigious Richard S. Beinecke Atlantic Blue Marlin Trophy, for releasing the most number of blue marlin, and the Donald S. Leas, III International Angling Award while fishing on the Sandra T. She fished the 2019 Masters Angling Tournament in Costa Rica and as a member of Woman's Fishing Association, won its 2017 Guatemala tournament with 19 sailfish releases and led her team to first place.
https://billfish.org/wp-content/uploads/2019/01/TBF_Logo_Reflex_spot_copy_1024x1024-e1551967805407.jpg
212
200
Faith Benner
https://billfish.org/wp-content/uploads/2017/07/logo_small_color.png
Faith Benner
2021-10-30 12:25:44
2021-11-18 16:10:42
TBF Welcomes New Board Members