Dolphin Wahoo Fishery Allocation Update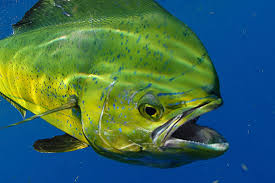 The Billfish Foundation recently submitted comments again to The South Atlantic Fisheries Management Council regarding the future management of a dolphin (mahi mahi) and wahoo fishery.
The Amendment looks to modify the management strategy for mahi-mahi that would better ensure healthy population levels into the future. Central to protecting mahi-mahi is a restriction of pelagic longline gear by not authorizing the fishery an allocation. While these fish are known to reproduce and grow quickly, it takes only a few pelagic longline vessels to fish down a species. Whereas far less of an impact is made by individual anglers fishing from either private or charter vessels. Pelagic longline vessels also have a greater range, in most cases, than a private boat or charter boats with anglers, giving them the capacity to catch many other species beyond the range of recreational fisheries.
If allowed, longline fishing would negatively impact not only recreational fishing, an important fishery to many, but other associated species. Just in Florida, within one year, over a half a million recreational fishing trips were made for mahi-mahi, which generated strong economic returns to businesses, jobs and to the state.
Authorizing a gear-based allocation strategy for mahi-mahi, which prohibits pelagic longline gear from receiving an allocation is crucial and should be approved in Amendment 10. If you would like to submit your comments please go here.
Read our official comments to the committee below.
https://billfish.org/wp-content/uploads/2019/02/mahi.jpg
183
275
Peter Chaibongsai
https://billfish.org/wp-content/uploads/2017/07/logo_small_color.png
Peter Chaibongsai
2019-02-28 15:54:34
2019-03-07 16:24:59
Dolphin Wahoo Fishery Allocation Update